Category Archives:
General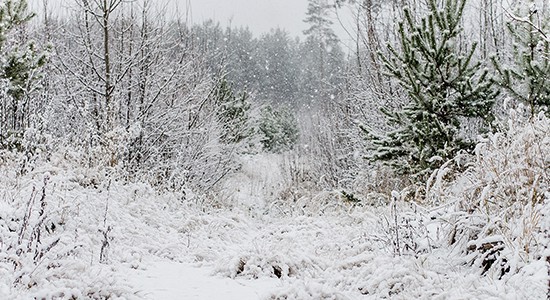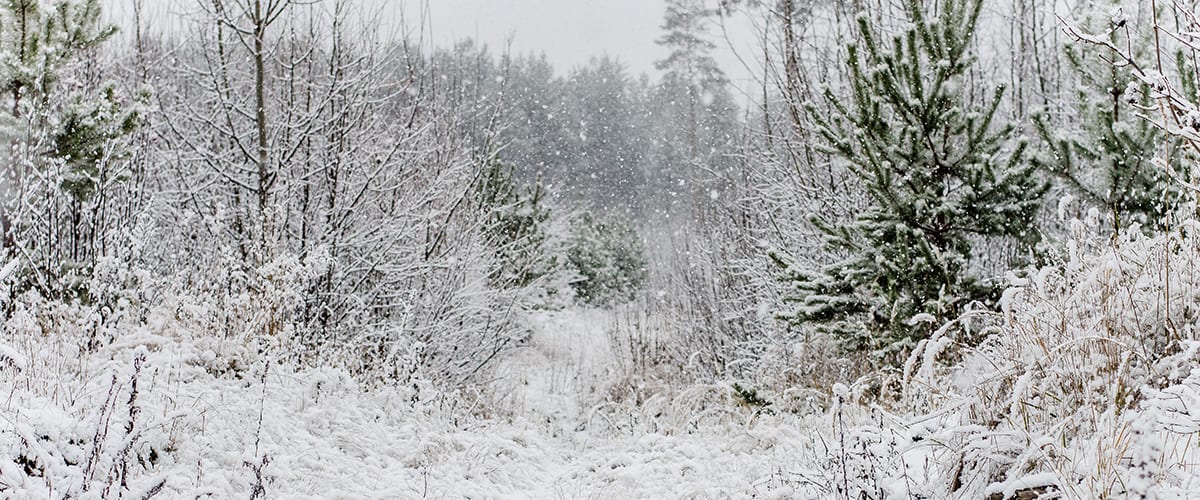 Here are more ideas on how I have been using these Young Living essential oils for more vitality and wellness throughout the winter months.
The Latin name for Sage, is Salvia and means, "the healing plant." Judith Berger in her book Herbal Rituals writes, "The mineral richness of garden sage helps men and women with grace and hardiness, enabling us to endure rough winds and still maintain a spritely humor." Here are some ways to incorporate Young Living Sage oil into your wellness protocol.
Sage Footbath: Soaking your feet with a few drops of Sage oil and warm water can be revitalizing for your system. A nice treat before heading off to bed, or after a long hike.
Sage oil in the diffuser: Add 5-6 drops to your diffuser and inhale the aroma as it brings in a feeling of new vitality! This aroma also helps to release feelings of despair and anxiety.
Sage Vitality essential oil in the kitchen: The French especially like adding Sage to their recipes. An easy way to start using sage is by experimenting with a drop or two into your dishes. Add a few drops to vinegar to create a Sage vinegar to use with Olive oil for your salad dressing.
Dating from 16th Century BC, Thyme was listed in the Ebers Papyrus, an ancient Egyptian list of prescriptions and medicines. Thyme was also included in Hildegard of Bingen's book Medicine, a compilation of early German medicines as well as being known throughout history for its many health benefits and remedies. Here are some interesting ways of incorporating thyme oil into your life.
Thyme infused honey– an easy way to get a little Thyme Vitality Oil into your system. Add a drop of Thyme Vitality oil to ½ cup of local honey. Blend and use a little in your tea or spread on toast for a warming and strengthening effect when feeling cold.
Thyme oil in the diffuser: Thyme oil is a calming tonic to the nervous system, soothing ragged nerves, helping to overcome fatigue and exhaustion.
A Ritual Bath: In Judith Berger's bookHerbal Rituals, she mentions using Thyme oil to wash away sorrows of the past in a ritual bath. Because Thyme is a strong and warming type oil, I always recommend adding one or two drops of the essential oil to a tablespoon of Young Living V-6 Vegetable Oil Complex or organic olive oil and mix well before adding it into the bath. (A little goes a long way with Thyme oil) Soak in this wonderful restorative bath and then wrap yourself in a bathrobe and lie under the covers for 30 to 60 minutes while you sweat and relax and allow yourself to go within and heal.
Young Living Longevity Essential Oil Blend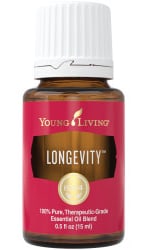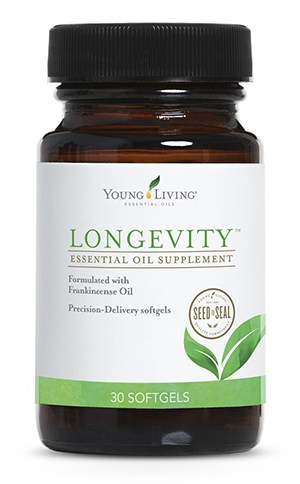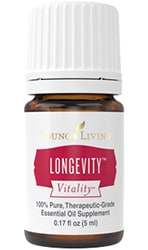 Young Living's Longevity essential oil blend is an amazing blend of Thyme, Orange, Clove and Frankincense. This blend contains the highest antioxidant and DNA-protecting essentials oils. Carol Howden, a Canadian Young Living Distributor with Mindset Mastery, spoke about this blend recently as being an oil which can "lift us up to ride higher during a storm" and is a perfect blend for the times we are in right now. It may help to shift us to a new future.
Apply to your Feet: Rub a few drops of the Young Living Longevity blend on the bottom of your feet in the morning for added wellness benefits to the whole body.
Breathe in the aroma to bring in the energy of strength: One drop in the palm, rub hands together and breathe in with eyes closed, (because of the Thyme in the formula, this too has a strong scent)
Young Living Longevity Vitality Blend can be used in a capsule with pure carrier oil as a dietary supplement to support the body and prevent harmful effects of our modern lifestyle.
Longevity Soft Gels:for those on the go,Young Living has created the Longevity Soft Gelswhich makes it super easy to take.
---
Watch for our newsletters and see my blog for MORE tips on other exciting new products!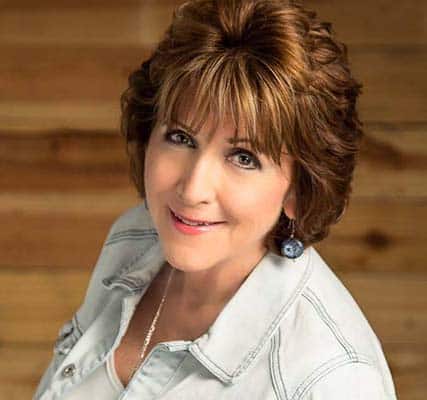 If you have questions or would like guidance please give me a call and we can set up a time to discuss your personal goals and concerns.
My joy and passion is helping others look and feel great naturally and have worked exclusively with Aromatherapy and Essential Oils for over twenty years. If you are interested more wellness in your life, or in creating another income stream sharing with others, I am happy to assist you with that!
If you have any questions, please call me at 505-250-3089 until 8pm EST for assistance or you can email me as well, Click Here.