Give Your Body a Boost toward Wellness, Energy, and a Clear Mind!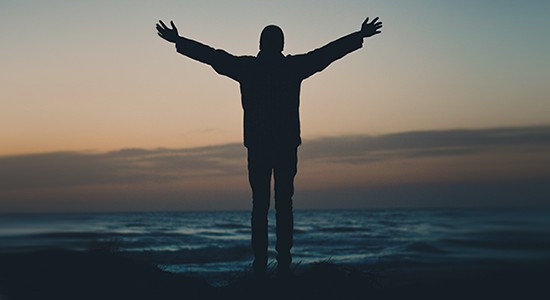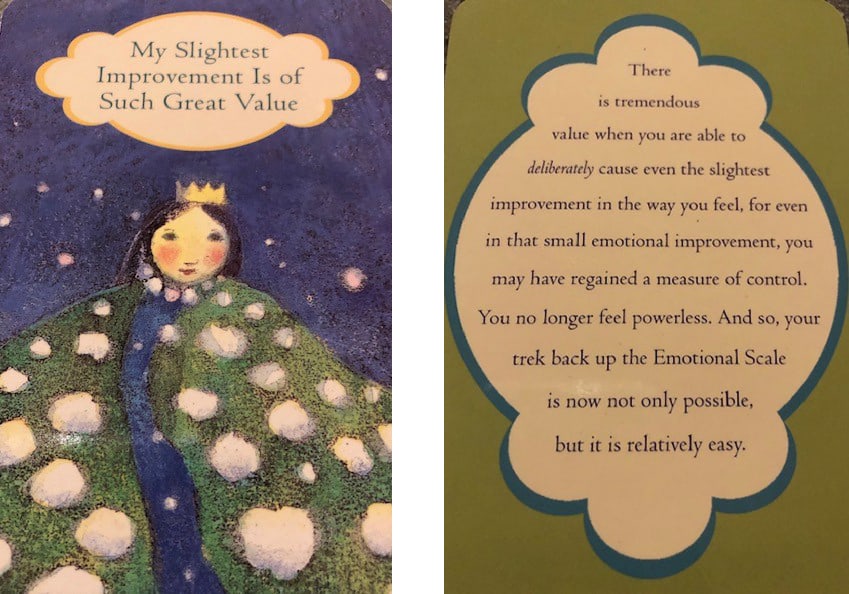 Gary taught us many years ago, how important cleansing is for our wellness!
There is a wonderful section on Cleansing and Diet in the Essential Oil Desk Reference, which gives a wonderful overview of various cleanses.
Important: Increase your water intake! This alone will make a huge impact on your health! With any type of cleansing it is important to increase your water intake to help flush out waste and toxins. The guide is to drink half your body weight of pure water in fluid ounces daily, and when cleansing to increase that by 20 percent more water. So, if you are behind on your water intake slowly work up to drinking a gallon of water each day. This is a powerful start and what I am working on right now. Waste can get trapped in tissue pockets in the intestinal track from not drinking enough fluids, so this will help to soften and clear out waste.
Gary always talked about having a "moving experience," and how proper bowel function is so critical, to flush out waste and toxic substances.
The Cleansing Trio Kit contains products for this purpose. They can be used together, or separately as needed.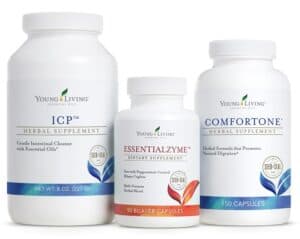 Comfortone is a capsule that provides a combination of natural herbs and essential oils for digestive health. Follow instructions on the bottle.
ICP is a powder consisting of coarsely ground grains rich in soluble and semi-soluble fiber that acts like a scrubber in the colon to move impurities and toxins through the colon. Fiber can satisfy our appetite and give people a feeling of fullness without adding excessive calories and help with regularity.
Essentialzyme is a bilayered, multi-enzyme complex caplet specially formulated to support and balance digestive health and to stimulate overall enzyme activity to combat the modern diet. It contains tarragon, peppermint, anise, fennel, and clove essential oils to improve overall enzyme activity, and support healthy pancreatic function.
Is your body alkaline or acidic? What are you eating? Begin being more mindful of what you are putting into your body. There is a great chart for Food "Ash" pH in the Essential Oils Desk Reference that you can refer to. High alkaline foods are very important in our diet, and include green and yellow vegetables, beans and whole nuts. I find that I am drawn to veggies and healthier foods when I am cleansing. Even it you add one or two alkaline vegetables to a meal it will make a difference.

Increase alkaline minerals. Increasing the intake of calcium can dramatically boost blood and intestinal alkalinity. YoungLiving MegaCal or SuperCal Plus are calcium and magnesium-rich supplements. They can help alkalinize both blood and body tissues.
Detoxzyme is a capsule formulated with enzymes that help break down the acid in helping to detoxify the body along with Comfortone and JuvaPower.
Love and nourish your Liver!
JuvaPower is a high antioxidant vegetable powder complex and is one of the richest sources of acid-binding foods, rich in liver-supporting nutrients to nourish and help with acidity.
JuvaTone– is a powerful herbal complex in a tablet form to promote healthy liver function and to help strengthen the liver as it works to rid the body of toxic waste.
Remember this is a process, and journey toward wellness. It doesn't happen overnight, and will take time, to develop a greater awareness of what we take into our bodies and how it can positively impact our life!
Ask and it is Given Cards by Ester and Jerry Hicks
---
Watch for our newsletters and see my blog for MORE tips on other exciting new products!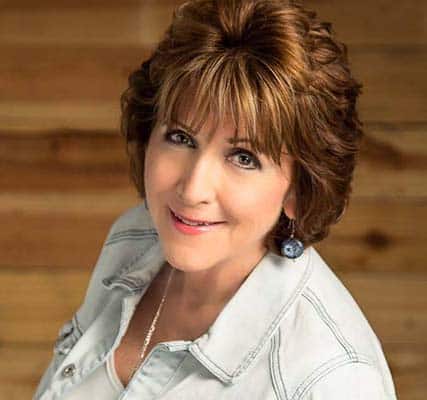 If you have questions or would like guidance please give me a call and we can set up a time to discuss your personal goals and concerns.
My joy and passion is helping others look and feel great naturally and have worked exclusively with Aromatherapy and Essential Oils for over twenty years. If you are interested more wellness in your life, or in creating another income stream sharing with others, I am happy to assist you with that!
If you have any questions, please call me at 505-250-3089 until 8pm EST for assistance or you can email me as well, Click Here.