Enhance your Wellness with Essential Oils, and Pumpkin!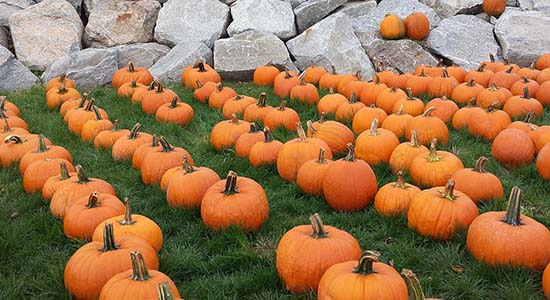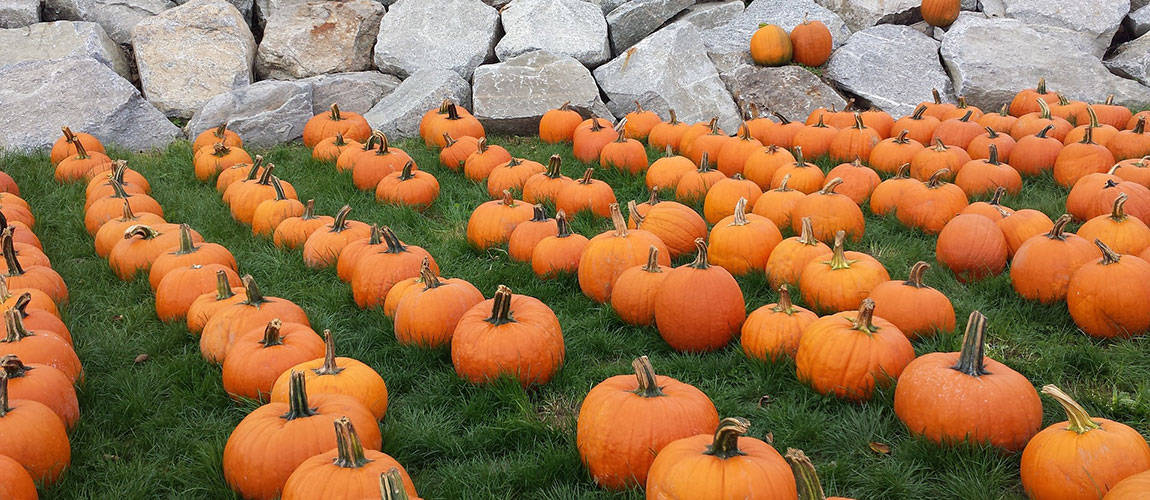 This is my favorite time of year with the amazing color of golds and orange everywhere! The leaves sparkling in the sunshine, and the beautiful harvest of vegetables seen at the farmers markets is so colorful and uplifting!! Not only is the color of orange rejuvenating and activating, but the healing energy of the pumpkin is very undervalued!
Wanted to take the opportunity to share about this amazing squash and highlight how to easily add pumpkin to your life! Of note, I am talking about pure pumpkin—not pumpkin spice mocha latte frappe!! The sugar and refined flours cancel out the benefits of the pumpkin!
More than just a Halloween decoration, it is a very rich source of zeaxanthin, lycopene, beta-carotene, and fiber. And according to Cat Ebeling, a co-author of the best-sellers: The Fat Burning Kitchen, The top 101 Foods that Fight Aging, and The Diabetes Fix, that "While pumpkins are chock full of beta-carotene (the pre-cursor to vitamin A), and fiber, they are also low glycemic, meaning that pumpkin does not cause blood sugar levels to rise, helping you lose weight. Pumpkin is also great for your eyesight, beautiful smooth skin and has powerful disease-fighting capabilities."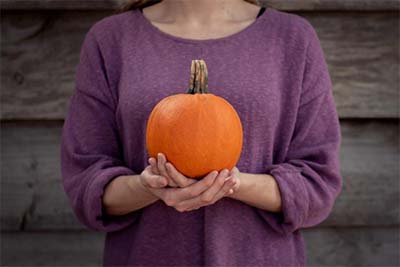 Because of pumpkin's high fiber it will help you feel full longer, which is a great aid in weight loss. And as I mentioned the low glycemic properties help to keep your body in a fat-burning mode—not a fat-storing mode. Pumpkin's powerful antioxidants also help fight off cancer and boost the immune system. A pumpkin-protein smoothie can be the perfect post-workout recovery food—since pumpkin is also full of potassium, along with its vitamins, minerals and phytochemicals.
One more thing to note – that beautiful bright orange color of pumpkins comes from the antioxidant, beta carotene, which not only turns to vitamin A in the body, but is a powerful antioxidant that has been known to protect against heart disease, cancer and diabetes. It is very versatile: we can bake it, stream it, or roast it like a sweet potato, and add it to soups!"
Don't forget about the pumpkin seeds as they are amazing also……especially for the men in our life, but will write about that in another blog!
Here are three super recipes I wanted to share with you! They are easy as most of you know I am still refining my technique in the kitchen! I incorporate the Young Living products and Vitality oils in the kitchen as much as possible!
---
Amazing Pumpkin Smoothie
This recipe is an almost perfect low-glycemic snack even for a Diabetic, with its blend of fiber, healthy fats, antioxidants, and a reasonably low amount of sugars and carbs that impact blood sugar.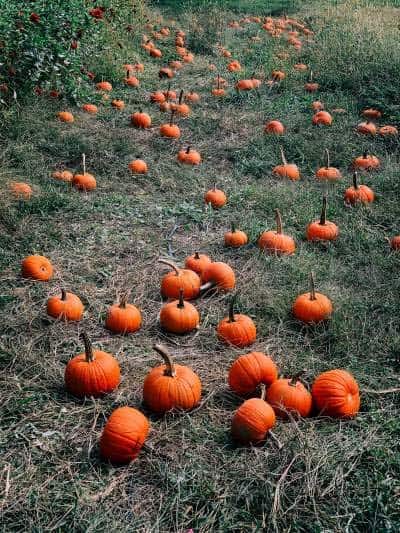 Ingredients:
½ cup (approximate) organic pumpkin, canned or fresh baked
1 small or 1/2 regular or large tart apple
2 scoops Young Living Pure Protein Complete Vanilla Spice
1-2 teaspoons pure vanilla
1-2 tsp cinnamon or 1 drop Young Living Vitality Cinnamon Bark essential oil
½ teaspoon nutmeg or 1 drop Young Living Nutmeg Vitality essential oil
1 tsp turmeric (optional)
Handful of greens if you wish—baby kale, spinach, chard, etc.
8- 10 oz. milk, coconut milk, almond milk, etc. depending on consistency
1 Tbsp of coconut oil
Directions:
Mix in blender until smooth, add milk until desired consistency. Add a few ice cubes if you like it cold.
~~~~~~~~~~~~~~~~
And from Nancy Sanderson, Gary Young's sister: Healthy Pancake Recipe!
Ingredients: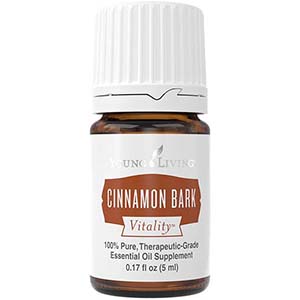 1 cup organic oats
2 cups Gary's True Grit Einkorn Pancake & Waffle Mix
or Gary's True Grit Gluten Free Pancake & Waffle Mix
1 ½ tsp baking powder
¼ tsp salt
1 ripe banana (mashed)
2 scoops Young Living Pure Protein Complete Vanilla Spice
1 Tbsp Young Living Agave (I used a lot less- not too sweet for me)
2 eggs
¾ cup almond or coconut milk
½ tsp vanilla
1-2 drops Young Living Cinnamon Bark Vitality Essential Oil
I added ½ cup of organic pumpkin to the above recipe. One could also add some actual pumpkin seeds as well!!
Get creative!
Directions:
Preheat griddle or waffle iron to medium heat.
Combine dry ingredients and set aside.
Combine milk, oil, vanilla and eggs.
Combine dry ingredients with milk mixture.
Pour batter onto griddle or into waffle iron.
Cook until medium brown (flipping pancakes when bubbles appear in batter).
[If you desire thinner pancakes, increase milk.]
Note: Nancy writes that if you prefer the oats to be finer, then put them in a blender before you start with other ingredients. She prefers the oats whole.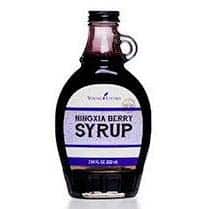 Drizzle some of Gary's True Grit NingXia Berry Syrup on your pancakes!
A special treat especially for the holidays!
This syrup combines wolfberries and citrus essential oils with blueberry, plum, sweet cherry, aronia, and pomegranate along with warming vanilla extract to make a wonderful low glycemic syrup.
~~~~~~~~~~~~~~~~~
From Pamela Higgins, a Certified Health Coach, and a "sensitive foodie" here is a great way to enhance corn muffins!
Pumpkin Cornbread Muffins – Makes 12 Muffins
Ingredients:
1 cup medium grind cornmeal
1 cup Gluten-free flour—I like the Gary's True Grit Gluten Free Pancake & Waffle Mix or Gary's Einkorn Flour
½ tsp pink Himalayan salt
3 tsp baking powder
1 whole egg
¼ cup coconut oil
¼ cup maple syrup
1 cup canned pumpkin
½ cup milk of your choice
Directions:
Preheat oven to 425 degrees F.
Line muffin pan with 12 liners or spray with cooking spray.
In a medium bowl, combine dry ingredients.
In a separate bowl, combine wet ingredients and then fold into the dry ingredients.
Scoop 1/3 cup batter into each muffin cup.
Bake for 15 minutes or until cooked through.
Hope this inspires you to bring more colorful orange foods into your life, as well as adding the Young Living Vitality oils to your meals. Get creative!
Wishing you a wonderful Thanksgiving with abundant joy and health always
---
Watch for our newsletters and see my blog for MORE tips on other exciting new products!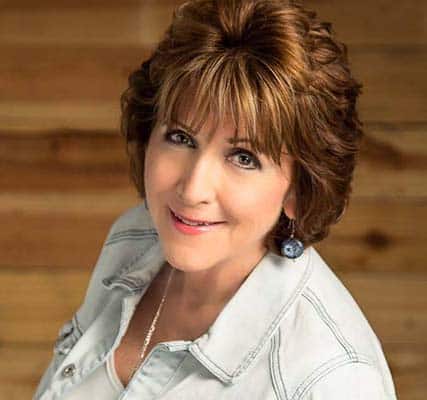 If you have questions or would like guidance please give me a call and we can set up a time to discuss your personal goals and concerns.
My joy and passion is helping others look and feel great naturally and have worked exclusively with Aromatherapy and Essential Oils for over twenty years. If you are interested more wellness in your life, or in creating another income stream sharing with others, I am happy to assist you with that!
If you have any questions, please call me at 505-250-3089 until 8pm EST for assistance or you can email me as well, Click Here.
ORDER NOW the Young Living Essential Oils!
New Customers, Click Here to Sign-up | Existing Customers, Click Here to Login